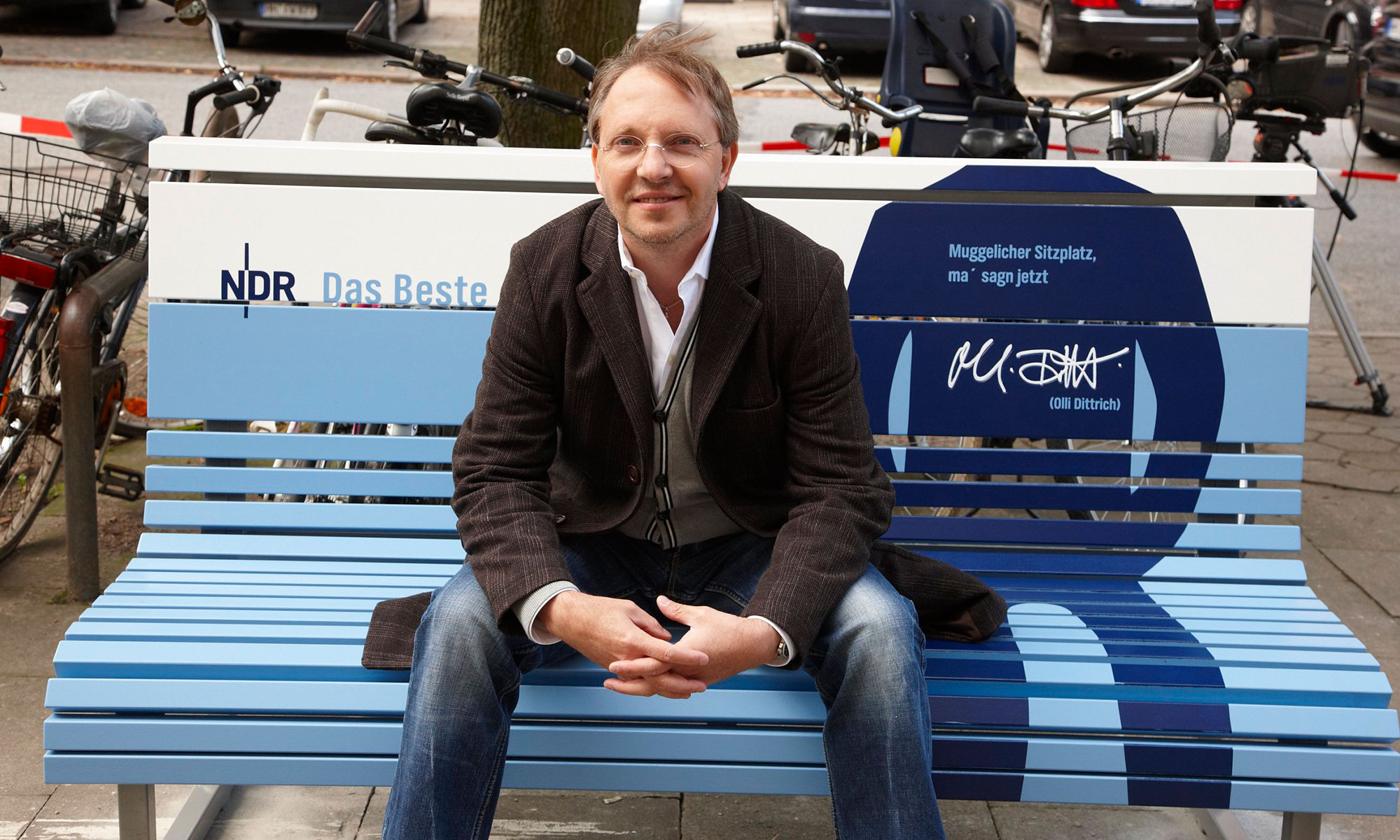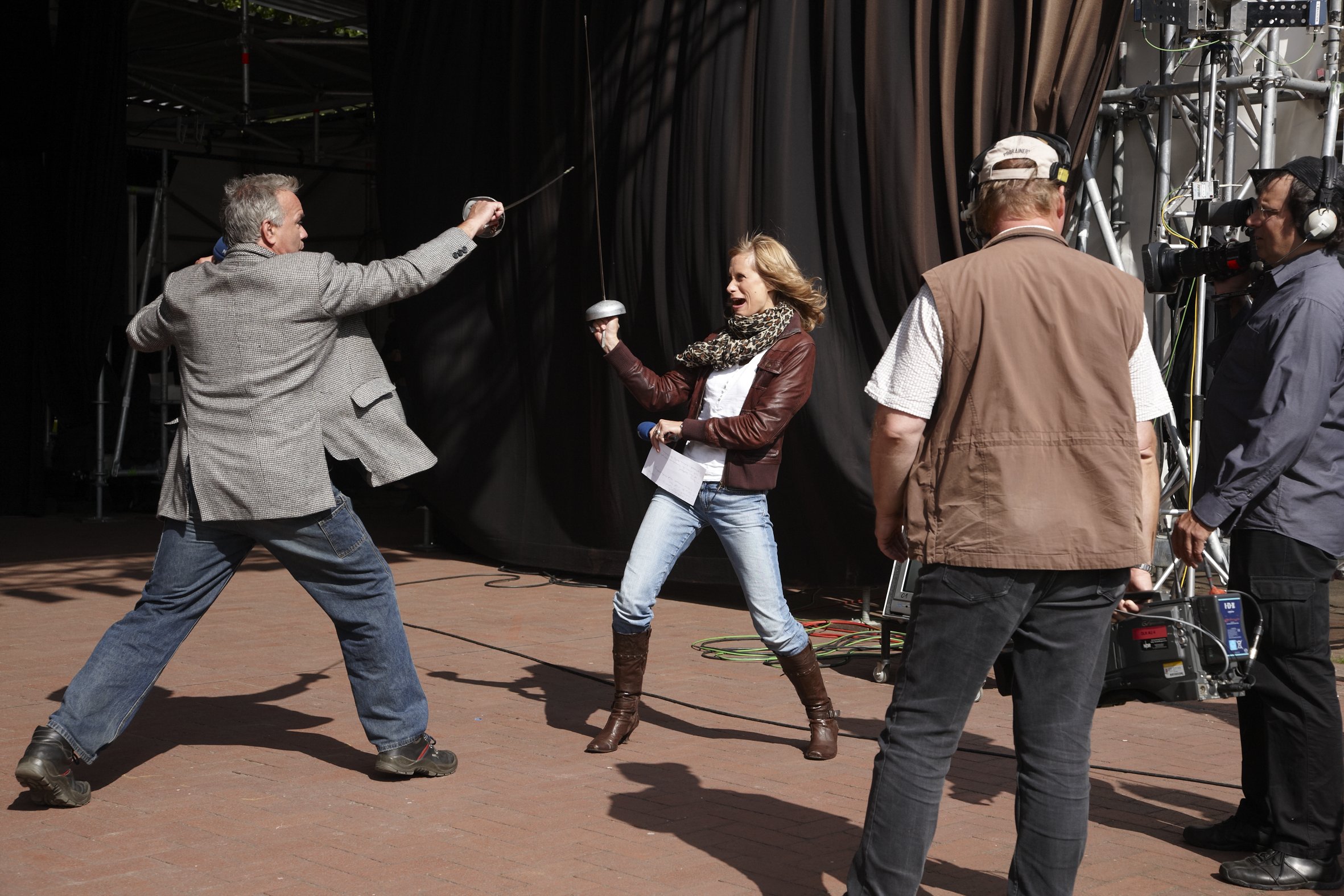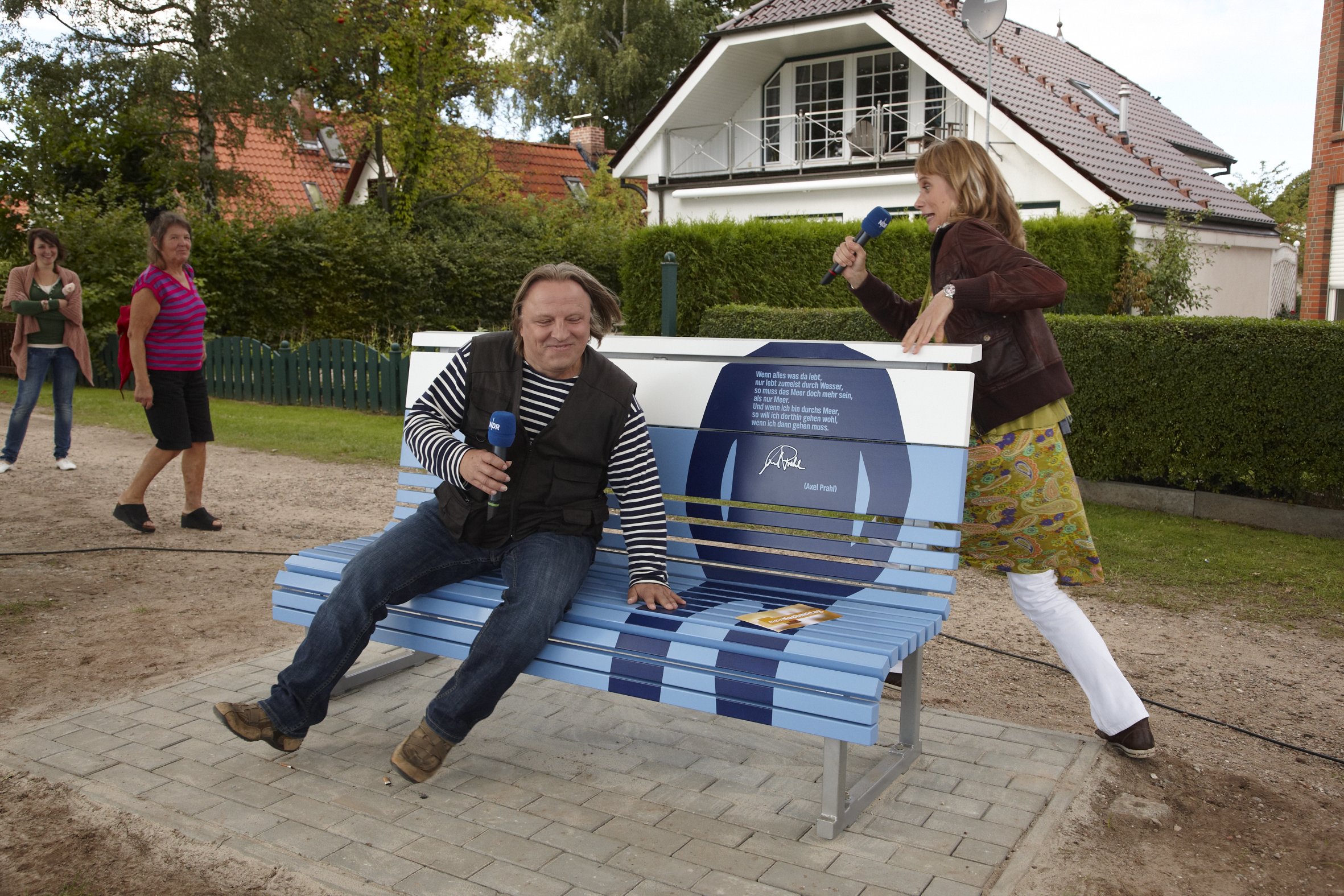 FAVORITE

PLACES

: A

BANK

FOR

THE

NORTH
CUSTOMER

:

NDR

television



TASK

: Pilot pro­ject for the

NDR

cam­paign »A Bank for the North«


IDEA

: Cele­bri­ties take on spon­sor­ships for park ben­ches in their favo­ri­te places, inau­gu­ra­ti­on events with live broadcasts



JOB

: Con­cep­ti­on | Orga­niza­ti­on | Acqui­si­ti­on of coöpe­ra­ti­on part­ners | Press work | Pre­pa­ra­ti­on of live broad­casts on tele­vi­si­on | Super­vi­si­on of the pro­duc­tions on location



WEB

: www.ndr.de



PERIOD

: 2010
Pro­ject description
The NDR dona­tes park ben­ches, spread over the enti­re broad­cas­ting area. True to the NDR mot­to »The best in the north«, the aim is to show: NDR is always the­re, is curious, accom­pa­nies our lives, loves the stars of its pro­gram as well as its view­ers and fans.
We asked ten North Ger­man cele­bri­ties to choo­se a favo­ri­te place for the NDR's park bench and tell their sto­ry about this place. Each of the ben­ches was signed by their pro­mi­nent god­par­ents and ador­ned with a per­so­nal quo­te. The inau­gu­ra­ti­on in the pre­sence of the bank spon­sors was broad­cast live in the after­noon pro­gram of NDR television.
From the Meck­len­burg Bay to the mouth of the Elbe, from the city of Ham­burg to the Harz Moun­ta­ins, the sel­ec­ted favo­ri­te places invi­te you to expe­ri­ence the diver­si­ty of the North Ger­man coun­try­si­de and passions.
Now strol­lers can take a break at Gün­ter Grass's »Pipe Smo­king Place«, admi­re the big pots from Mike Krüger's »Schif­fe­gu­cker­bank«, pon­der about real life in front of Olli Dietrich's »Ditt­sche« snack­bar or at the »Heart Place«" of actor Axel Prahl about it Phi­lo­so­phi­ze about the sea.
Other pro­mi­nent bank spon­sors: the actors Nina Petri and Chris­ti­an Quad­flieg, the »Tat­ort« com­mis­sio­ners Anni­ke Kim Sar­nau and Char­ly Hüb­ner, the musi­ci­ans Rolf Zuc­kow­ski and Ste­fan Gwildis, the cook Cor­ne­lia Polet­to, the tra­ves­ty artist Oli­via Jones.
Feed­back:
»High pro­fes­sio­na­lism, gre­at crea­ti­vi­ty, exten­si­ve accom­pany­ing PR and public rela­ti­ons work – a gre­at success.«
Ste­fan Gaff­ke, NDR television