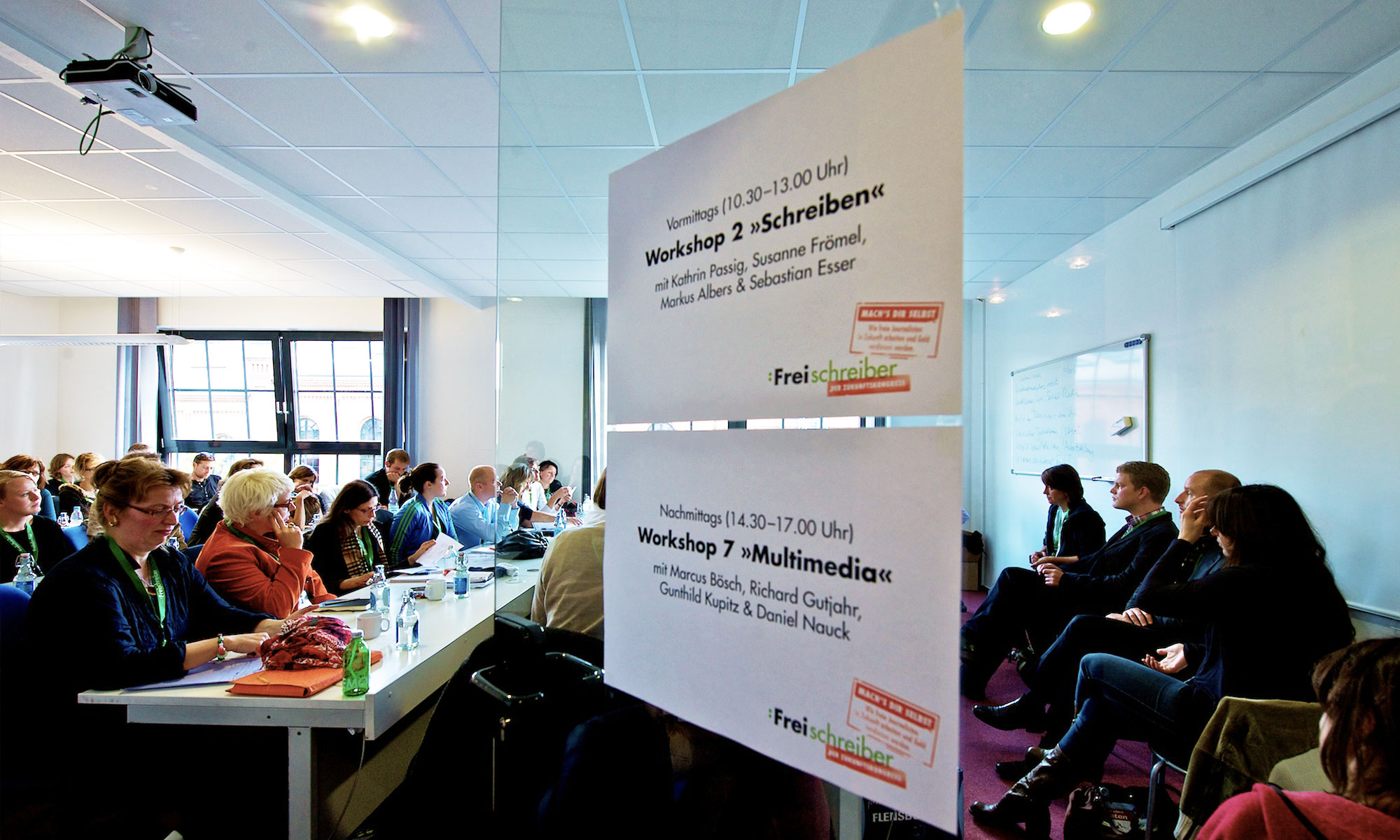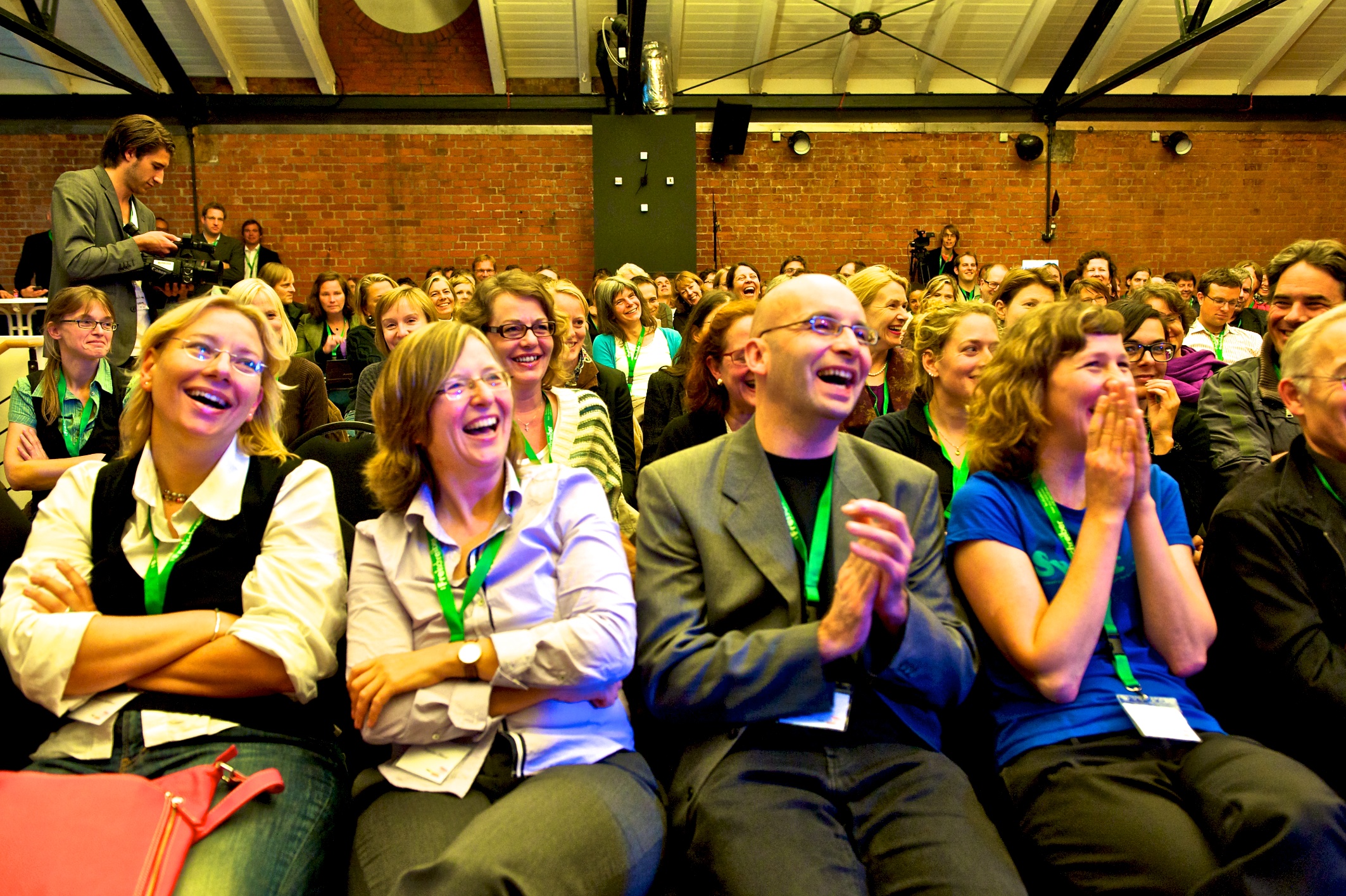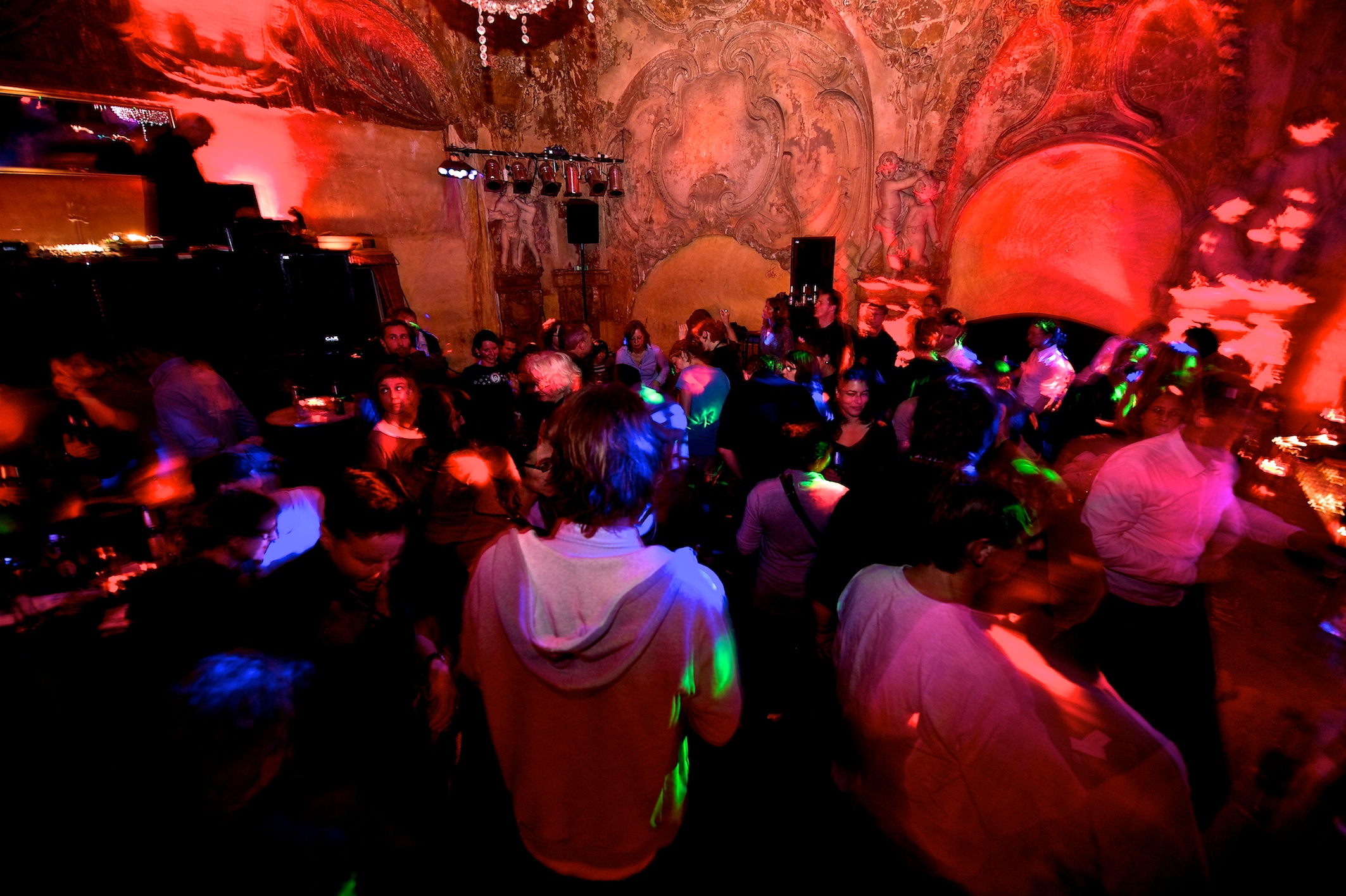 Slide One
CLIENT

:

FREISCHREIBER

E. V.
Slide Two
CLIENT

:

FREISCHREIBER

E. V.
Slide Three
CLIENT

:

FREISCHREIBER

E. V.
FUTURE
CONGRESS
CUSTOMER

: Frei­schrei­ber e. V " Pro­fes­sio­nal Asso­cia­ti­on of Free­lan­ce Jour­na­lists in Germany



TASK

: Orga­niza­ti­on and imple­men­ta­ti­on of a trai­ning event



IDEA

: Pro­fes­sio­na­liza­ti­on of the exter­nal image of the young pro­fes­sio­nal association


JOB

: Bran­ding | Manage­ment | Acqui­si­ti­on of coöpe­ra­ti­on part­ners | Press work



PERIOD

: 2010
Pro­ject description
The Netz­werk Frei­schrei­ber e. V. would like to prepa­re its mem­bers for the digi­tal chan­ge in jour­na­lism and train them. For this pur­po­se, HEINEKOMM desi­gned and imple­men­ted the Frei­schrei­ber-Jour­na­list-Kon­gress under the mot­to »1. Future Con­gress – Do it yours­elf «. The­re were work­shops, lec­tures and panel dis­cus­sions on clas­sic topics such as »wri­ting« or cur­rent chal­lenges such as »mul­ti­me­dia«. More than 200 par­ti­ci­pan­ts deba­ted for one day with 60 spea­k­ers and, in addi­ti­on to estab­lished peo­p­le such as Hen­ryk M. Bro­der, Micha­el Spreng, Bea­te Wede­kind and Gabi Bau­er, also expe­ri­en­ced many thought lea­ders and pio­neers of the digi­tal future.
Frei­schrei­ber eV were sel­ec­ted for the »Jour­na­lists of the Year 2010« for the con­gress from Medi­um maga­zi­ne , with the Spe­cial Pri­ce excellent.
Reason of the jury:
»The initia­tors of the young asso­cia­ti­on deser­ve spe­cial reco­gni­ti­on for the suc­cessful vol­un­t­a­ry work of the› Frei­schrei­ber ‹in favor of free­lan­ce jour­na­lists. In 2010, with the 1st Future Con­gress: ›Do it yours­elf‹, they crea­ted a podi­um for the gro­wing indus­try of free­lan­ce aut­hors, which deals with ground­brea­king models for future working models and offers con­s­truc­ti­ve solutions. «
Feed­back:
»Thank you very much for the gre­at job at the Frei­schrei­ber-Kon­gress. Ever­y­thing was real­ly impres­si­ve­ly fantastic! «
Eva-Maria Schnurr, Frei­schrei­ber e. V.