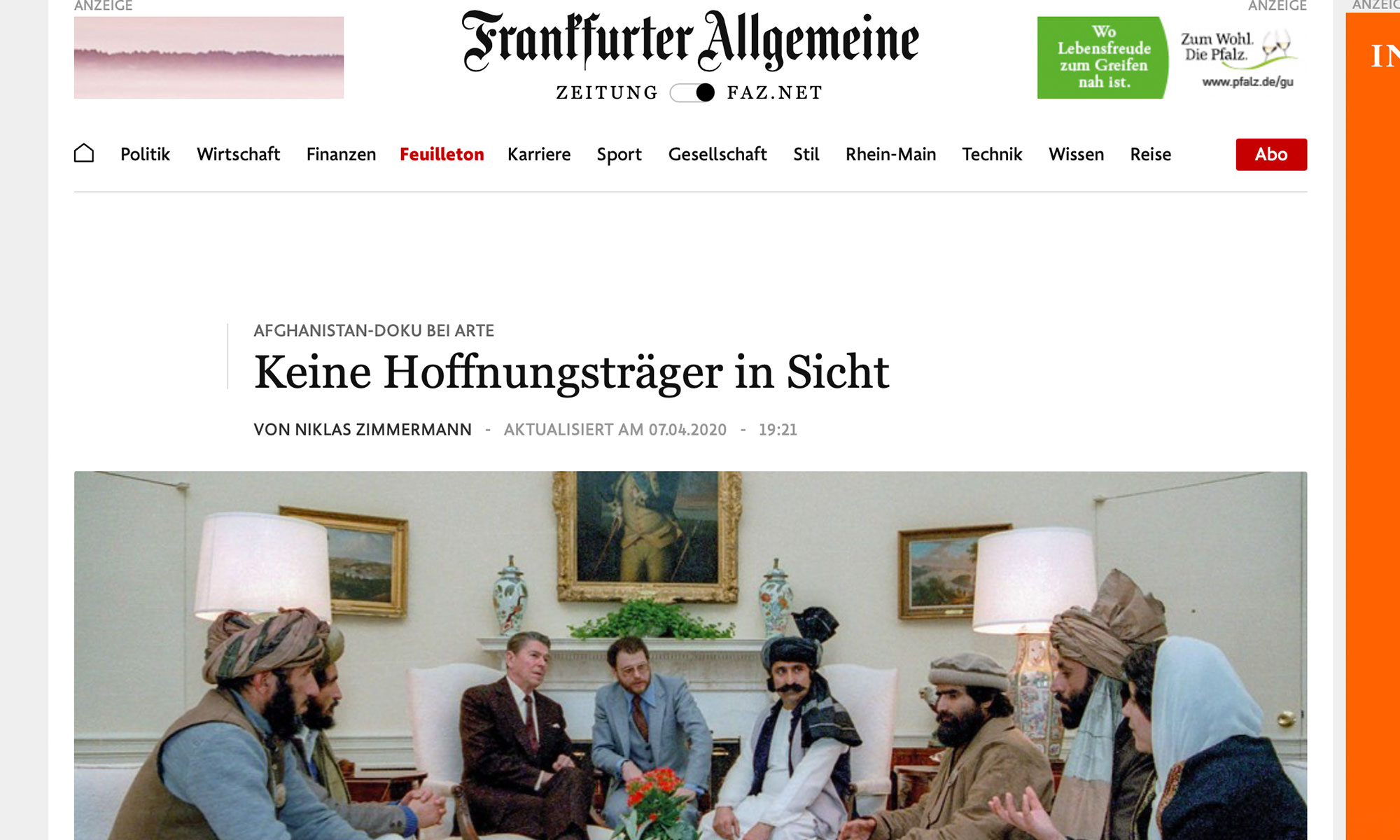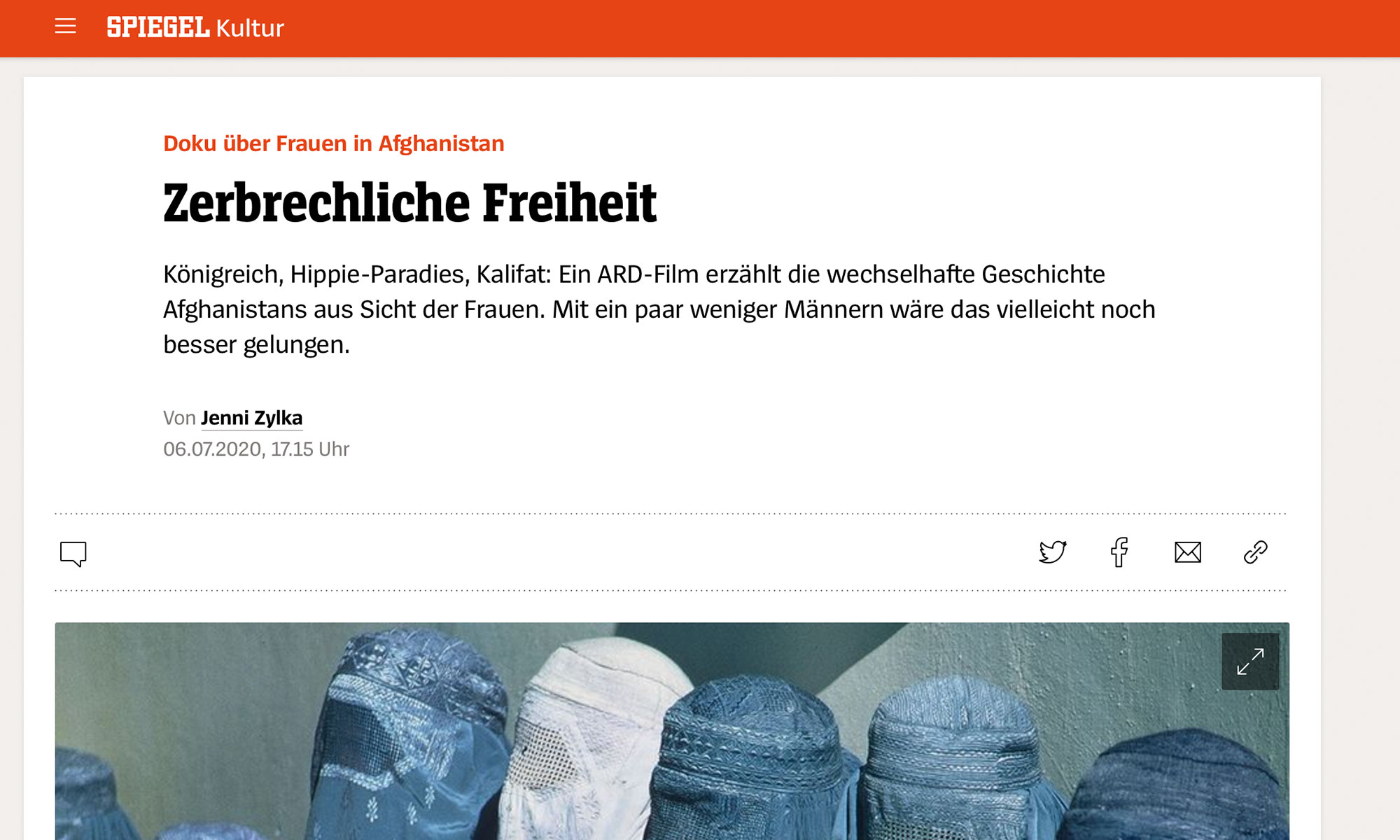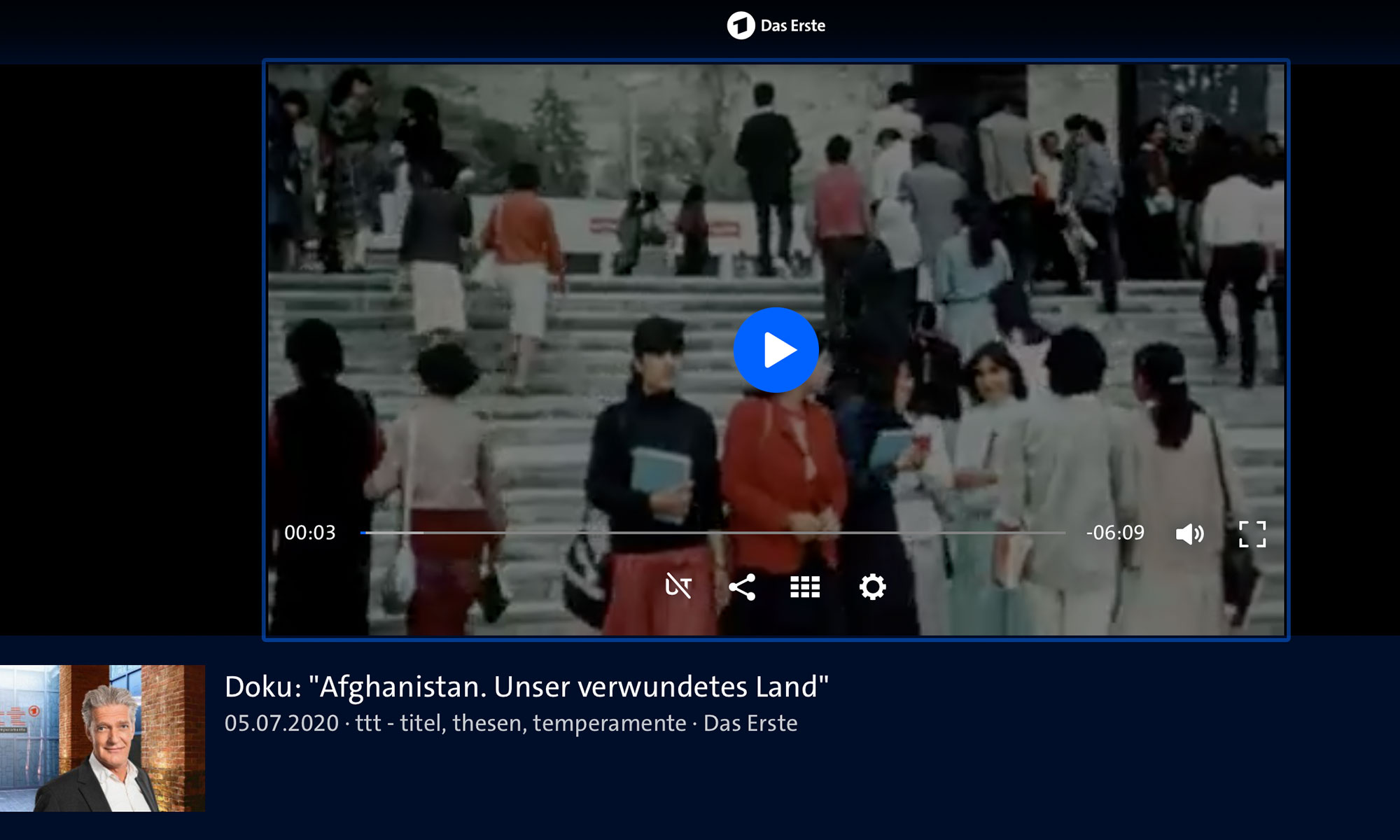 Slide One
CLIENT

:

LOOKS

FILM

|

ARTE
Slide Two
CLIENT

:

LOOKS

FILM

|

ARTE
Slide Three
CLIENT

:

LOOKS

FILM

|

ARTE
Afgha­ni­stan. The woun­ded land
CUSTOMER

: LOOKS­film | arte



TASK

: Public rela­ti­ons for a docu­men­ta­ry on the histo­ry of Afghanistan



IDEA

: Focus of press work on the sto­ries of women in film; bring the direc­ting team May­te Car­ras­co, Mar­cel Met­tel­sie­fen, Lucio Mol­li­ca on board; take up the (then) nego­tia­ti­ons bet­ween the

US

govern­ment and the Tali­ban as a cur­rent hook; use cur­rent quo­tes from the prot­ago­nists; Inte­gra­te inter­na­tio­nal networks


JOB

:

PR

for the full-length film ver­si­on as a four-part series of around 50 minu­tes on

ARTE



as well as for the 90-minu­te ver­si­on in Das Ers­te /

ARD

| Con­cep­ti­on of the trai­ler for

ARTE

and

ARD

| Networking



WEB

: https://www.arte.tv/



PERIOD

: Janu­ary to ear­ly July 2020
Pro­ject description
»Afgha­ni­stan. The woun­ded land! «Is an exten­si­ve docu­men­ta­ry that looks back on over 40 years of histo­ry. With recor­dings from ever­y­day life in Afgha­ni­stan in the 1960s and 1970s, which have rare­ly or never been shown. And with a long-term ana­ly­sis of the country's deve­lo­p­ment, espe­ci­al­ly from a femi­nist per­spec­ti­ve. The full-length ver­si­on com­pri­sed four epi­so­des of around 50 minu­tes each and was shown for the first time on ARTE in ear­ly April 2020 as part of a the­med evening. At the begin­ning of July 2020 the 90-minu­te ver­si­on »Afgha­ni­stan. Our Woun­ded Land « in Das Ers­te / ARD.
For HEINEKOMM, the six women in the focus were the most important ambassa­dors of the docu­men­ta­ry. Our press and public rela­ti­ons work con­cen­tra­ted on their reports and dis­cus­sions with the direc­ting team. This also included a trai­ler with excerp­ts from the film and addi­tio­nal interviews.
Result
Natio­nal report­ing in taz, FAZ, RND, SZ, Deutsch­land­funk Kul­tur, Spie­gel Online; detail­ed artic­le in »ttt – Titles, The­ses, Tem­pe­ra­ments« befo­re the first ARD broad­cast on July 6, 2020. On March 2, 2021, the series was nomi­na­ted for the Grim­me Prize.
Feed­back
»Thank you very much for the gre­at press work on our series» Afgha­ni­stan. The woun­ded land! «. I was impres­sed by how you suc­cee­ded in crea­ting a big echo in the most important papers, even bey­ond the usu­al channels. «
Gun­nar Dedio, CEO | LOOKSfilm
»That was con­ge­ni­al, high­ly pro­fes­sio­nal press work for our pro­ject. Thank you for your support!«
Ulri­ke Dot­zer, North Ger­man Broad­cas­ting Corporation
ARTE department